Dr. Georgeann Dau specializes in Core Insight Therapy, Spiritual Direction, and Holistic Health for all stages and phases of life's journey. "I journey with my patients towards finding solutions to a wide range of life's challenges, long standing patterns of behavior, and relationship issues."

Dr. Dau has 20 plus years experience in individual, couples and family treatment modalities.
Blending conventional and alternative approaches, Dr. Dau draws on a variety of styles and techniques to incorporate what will be most helpful to the individual needs of each patient.

Call or Email today for more information!

Listen to the latest radio interview with Dr. Dau! about
The Transforming Power of Psycho Spirituality






Listen to Dr. Dau's Interview with Sharon Livingston, PhD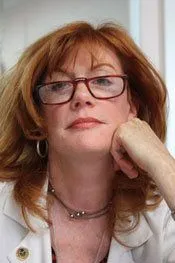 The Way It Is
There is a thread you follow.
It goes among things that change. But it does not change.
People wonder about what you are pursuing.
You have to explain about the thread.
But it's hard for others to see.
While you hold it you can't get lost.
Tragedies happen; people get hurt or die;
and you suffer and get old.
Nothing you can do can stop times unfolding.
You don't ever let go of the thread.

Author: William Stafford



Certified by ICF International Coaching Federation