Spiritual Direction
Dr Georgeann Dau, of Huntington, New York, certified spiritual director, works with people of all faiths. Spiritual direction is a graced way of serving another, helping the other to grow in intimacy with God and to live out what that means in their life. The focus of spiritual direction is the directee's experience of God and how communication happens between God and the directee.
Trained spiritual directors have a background in ministry, communication skills, personality dynamics and core individuation processes, as well as various resources in prayer, spirituality, and scripture. While some directors may be trained as pastoral or psychological counselors; for which Dr Dau's background encompasses, therapy is not the focus. Rather, both director and directee agree to meet regularly so that the directee might pay closer attention to the action of God's movement and love in his or her life.
The Journey Through to Awareness: Life, Death, Passion, and Resurrection
For other available podcasts

click here
In Summary
This ministry is about a desire to learn and recall the deeper understanding of three primary relationships: our relationship with ourselves, others, and God. Incorporated within these relationships is the mystery of how they relate to each other and life.
Mother Theresa's Words
"People are often unreasonable, illogical, and self-centered: Forgive them anyway. If you are kind, people may accuse you of selfish, ulterior motives; be kind anyway. If you are successful, you will win some false friends and some true enemies; succeed anyway. If you are honest and frank, people may cheat you; be honest and frank anyway. What you spend years building, someone could destroy overnight; build anyway. If you find serenity and happiness, they may be jealous; be happy anyway. The good you do today, people will often forget tomorrow; do good anyway. Give the world the best you have, and it may never be enough; give the world the best you have anyway. You see, in the final analysis, it is between you and God; it was never between you and them anyway."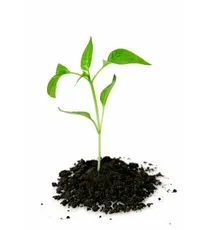 Call or Email today for more information!


Contact Dr. Georgeann Dau of Huntington, New York for more
information about Spiritual Direction at 631-896-1613
• Individual Sessions, Couples and Groups Available, by appointment